Best Dinner in Huntsville, AL
Showing 1-4 of 4 results
---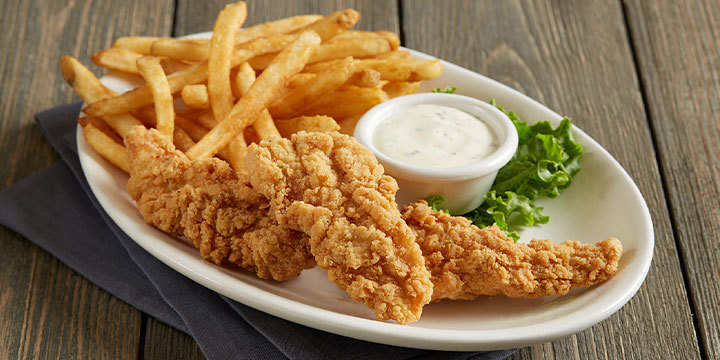 ---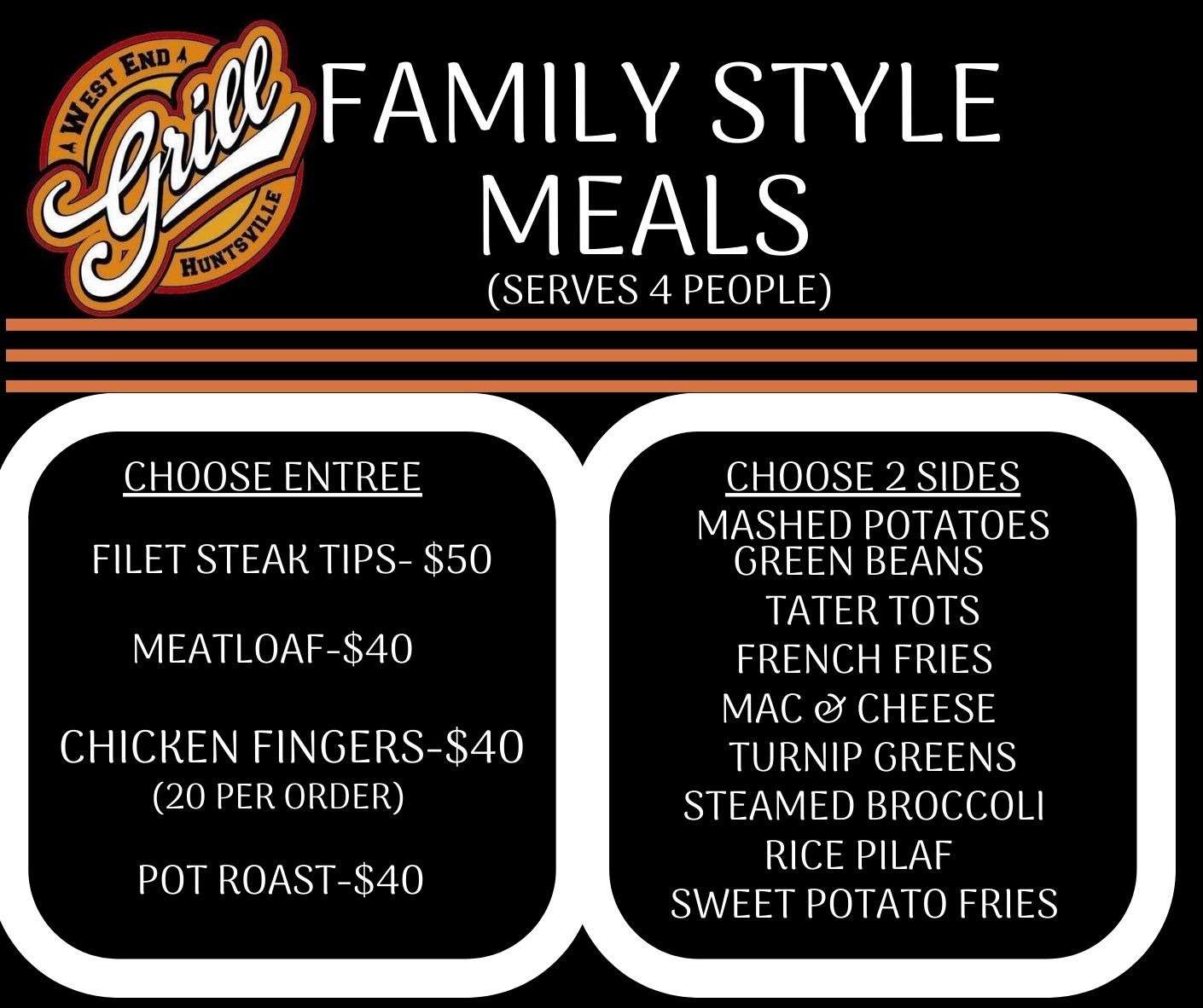 We are offering Family Style meals to feed your crew. Each is enough for 4 persons and includes an entree, two family size sides of your choice, and 4 rolls.
West End Grill
---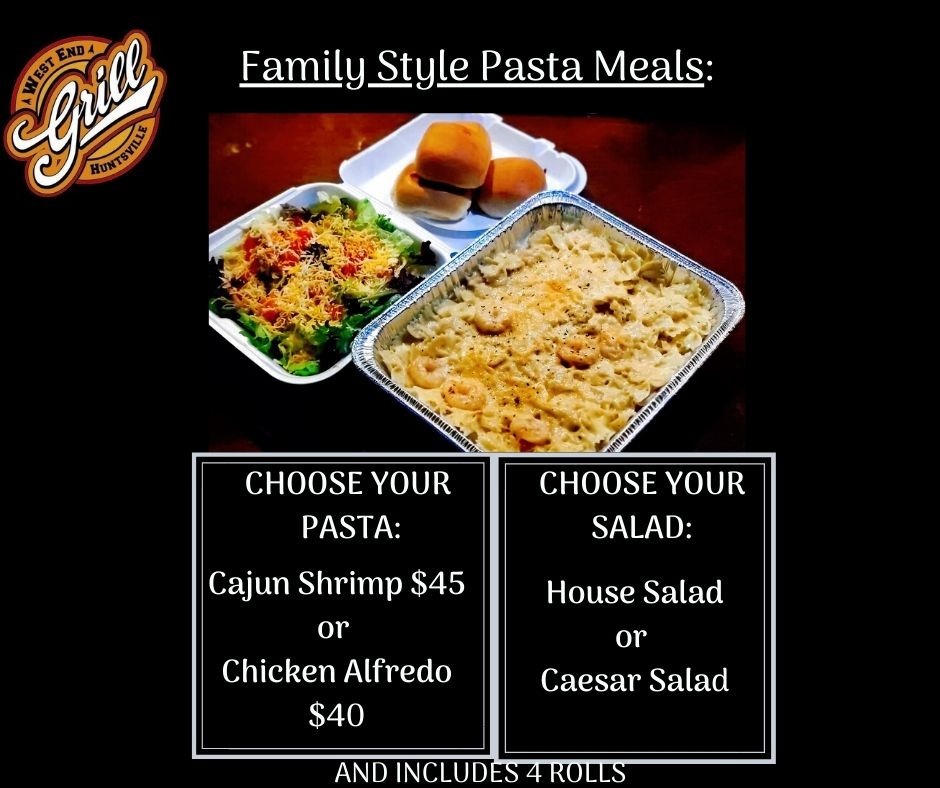 Choose from Our Cajun Shrimp Pasta-$45 or Chicken Alfredo-$40 and then choose a Family size House Salad or Caesar Salad. Includes 4 rolls!
West End Grill
---
---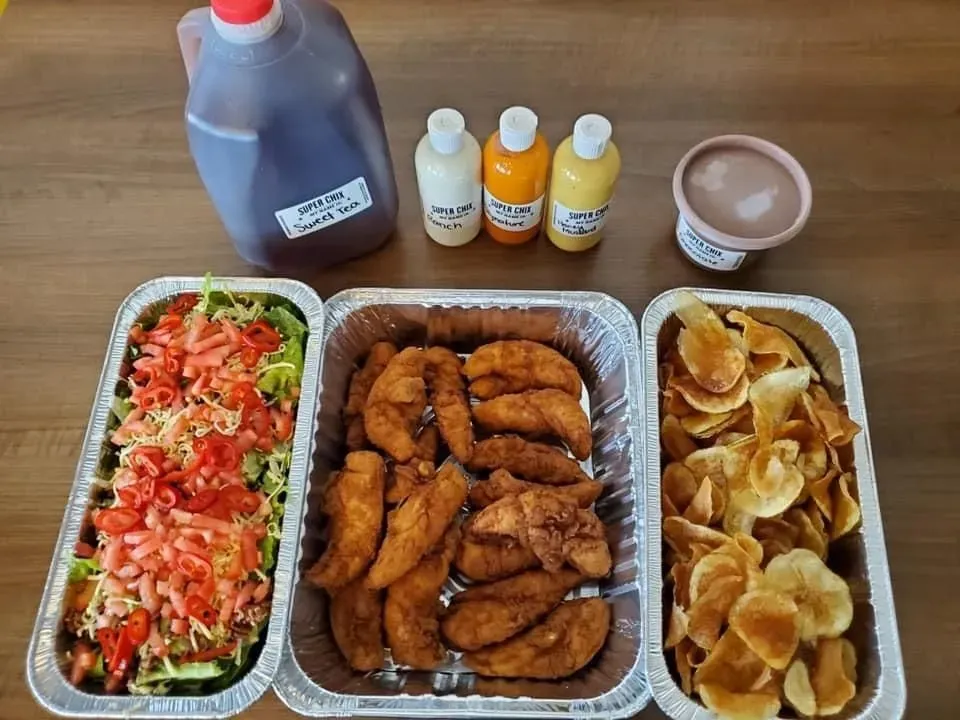 Let us do the cooking for your family! Family Meals are available for to go and curbside only. Family Meals come with: 16 tenders (fried, grilled, or mixture of both) 1/3 pan house salad (hand shaven Gouda, Fresno peppers, tomatoes, bacon) 1/3 pan hand cut chips (choose a seasoning: salt, sweet, Rosemary pepper, Cajun) 1 gallon of sweet or unsweet tea or lemonade Sauces of your choice (Signature, buttermilk ranch, honey mustard, BBQ, buffalo, Korean BBQ, or Nashville Hot 1 pint of custard (vanilla, Dutch chocolate, flavor of the week) This deal feeds 4 to 6 people for only $50 plus tax. Please give an hour notice when placing a family meal order. Chips are hand cut and take extra time to prepare. For a shorter wait time, consider substituting fries for chips. The same seasoning choices will apply. To place an order, call the store directly 256-489-0078.
Super Chix